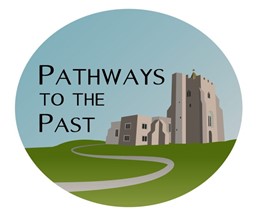 In 2019 the National Lottery Heritage-funded project Pathways to the Past: Exploring the Legacy of Ethelburga, brought Dr.Gabor Thomas from the University of Reading back to Lyminge with a team of archaeologists, helped by members of the community, with the task of re-excavating the 7th Century Anglo-Saxon Church which lies adjacent to the standing 11th Century Parish Church of Saint Mary and St Ethelburga. Lyminge Historical Society also donated generously to the project.
The aim was to investigate the archaeological remains uncovered in Lyminge churchyard by the antiquarian Rector of Lyminge, Canon Jenkins, in the 1850s and 1860s. We are still waiting for scientific dating of mortar samples which may give an absolute date. However, on stylistic grounds, we can be reasonably confident that the structure is a church of the mid-7th Century dating to the earliest phase of the conversion of England to Roman Christianity following the arrival of St. Augustine in AD 597.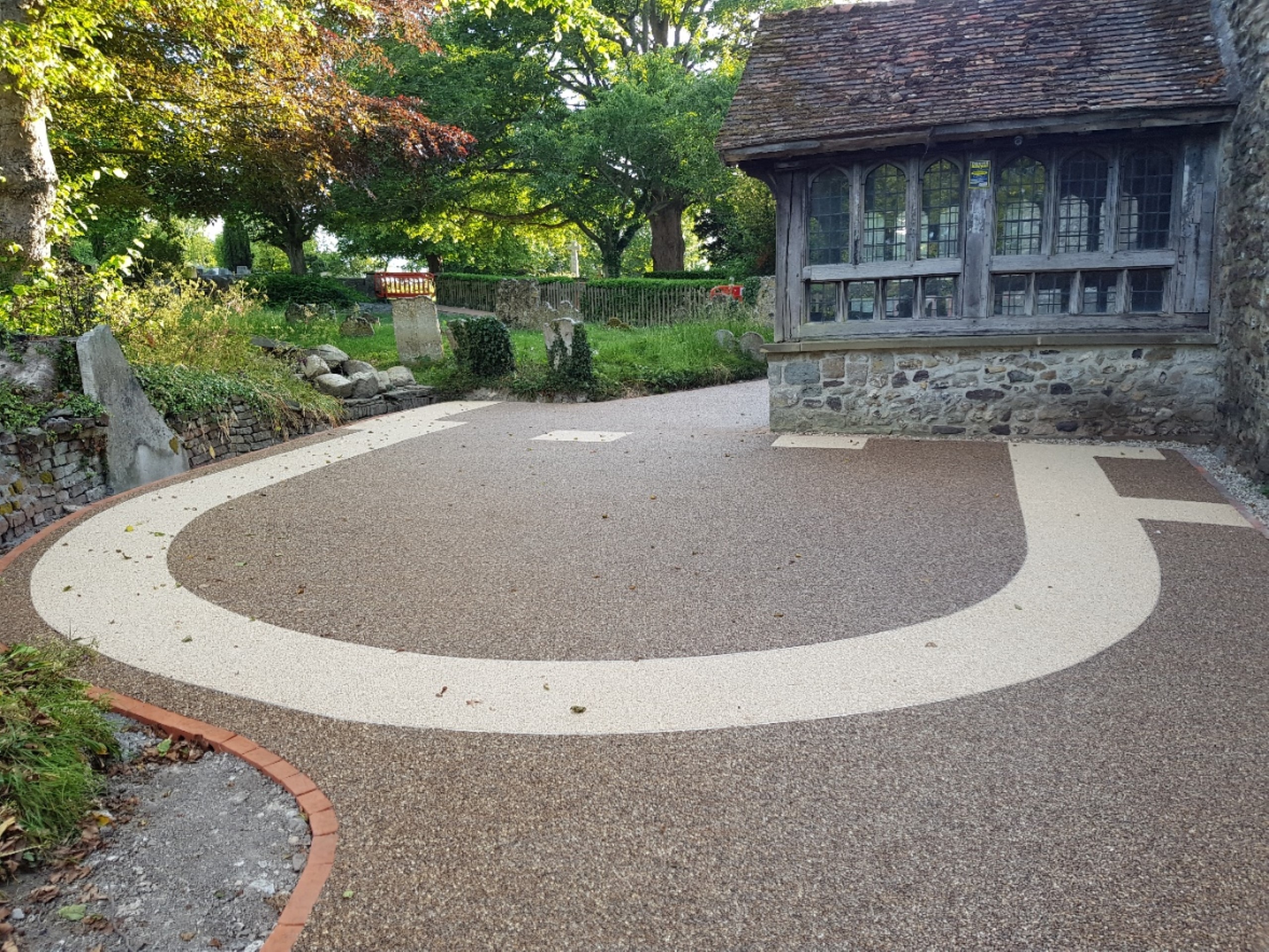 As the churchyard paths had to be dug up to examine the archaeology, a significant part of the project involved laying new ice-resistant paths around the church, including new disabled access via the north door. The contrasting colour of the paving denotes the uncovered chancel and nave. On the new path leading up to the War Memorial, more walls are marked in the path showing what we believe is part of the Palace of the Archbishops of Canterbury, also discovered in 2019.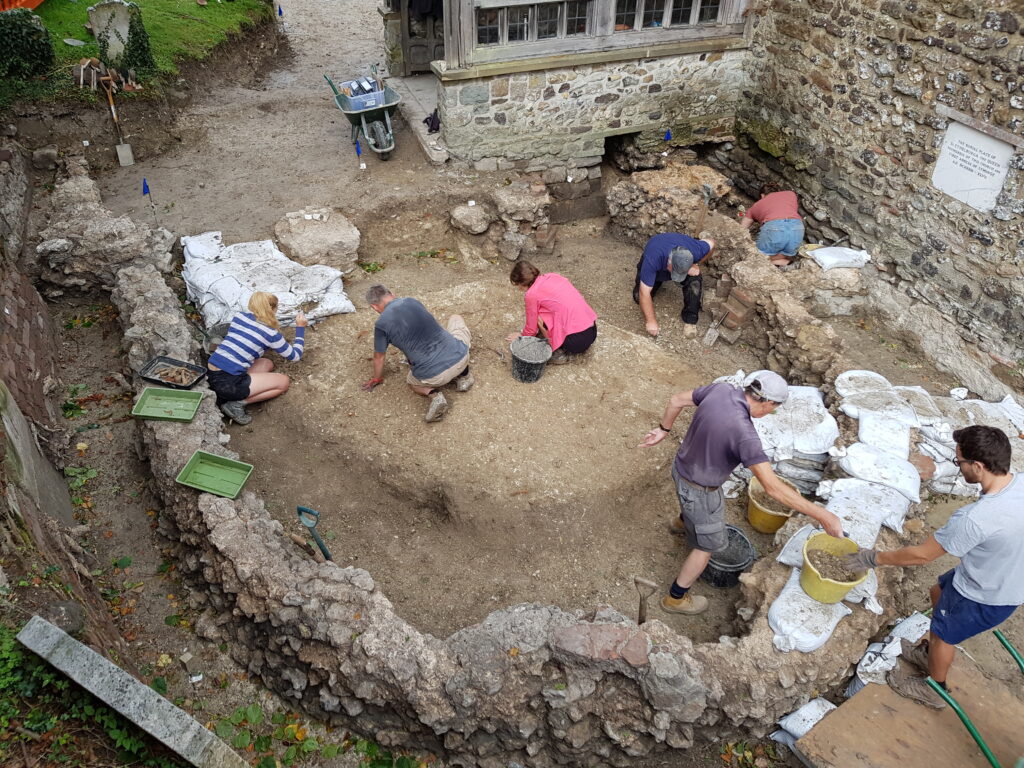 4 new interpretation panels will also be installed throughout the village, which match that already installed by the Lyminge Historical Society on Tayne Field, plus a new display in the Lyminge Historical Society Diamond Jubilee Board near the bus shelter and library on Station Road. In the church, there will be a new display and an interactive touchscreen, giving access to 3D digital reconstructions of the church through its 1,400 year history. We will also be installing three new contemporary artworks specially commissioned by the project to celebrate the long history of the church and the royal Anglo-Saxon women associated with it.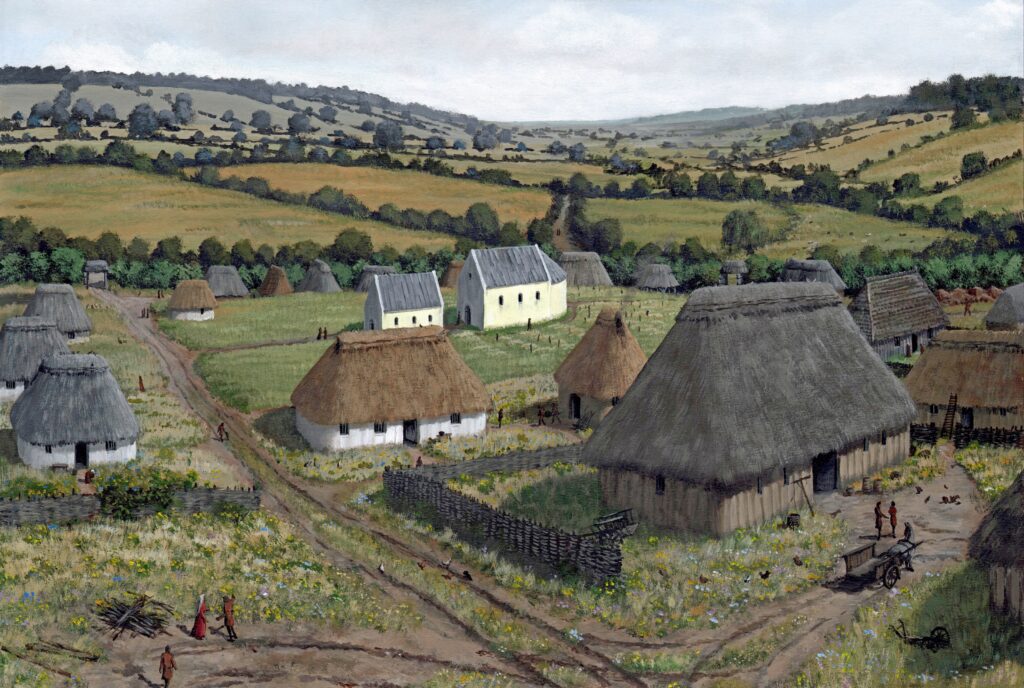 In Autumn 2020, a group of volunteers planted spring bulbs, primroses and wild meadow seeds in the churchyard, helping to promote more biodiversity as part of the environmental project developed by the Parish Council to create a green corridor from the surrounding fields right into the heart of the village.
For more information follow the blog on https://geopaethas.com